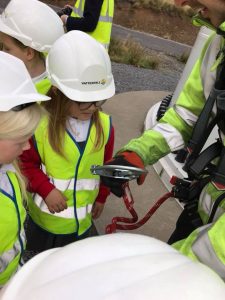 VALLEYS KIDS
PENYRGHENGLYN
PROJECT 
£3,300 – MICRO FUND – FEB 2017
This was a well-presented and thought out application for a relatively modest sum.  Between them, the three programmes reached people of all ages and had the potential to make a real difference to those taking part.  This is in line with the Valleys Kids core belief that 'given the right opportunities, support and encouragement at the right time, anyone can change their lives for the better.' Beneficiaries and outcomes were clear and the organisation has a sound delivery record.
 "With the grant we provided a pre-school provision, bought in a therapist to help support our women's group and improved the service for our youth provision. Pre-school is now a much better provision, with great equipment thanks to the funding and our numbers have increased. We take the kids out more due to our new all-weather gear, the kids are really eager to get them on and get out exploring.
The self-support women's group are really enjoying the sessions with our new therapist. They are talking about putting their own money in to keep the therapist coming, there was one woman who was very quiet but since therapy sessions she has really grown with the group and developed her own confidence.
The new equipment for youth group has really encouraged them to interact with each other, the age appropriate equipment helps them be calmer and more approachable, kids are easier to engage with when they are having fun. We have also provided volunteering opportunities for some of the young people in our after-school club. We can actually say we are achieving as well as providing a good quality service.
Every group was aware of our application and involved in decision process of what they wanted for the group." – Caroline Jones Valleys Kids
LOCATION OF ACTIVITY: TREHERBERT 
VALLEY: RHONDDA