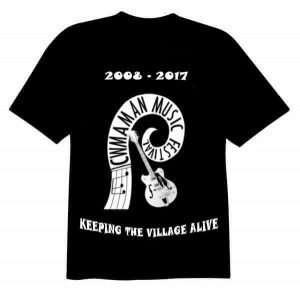 £5,000 – MICRO FUND – FEB 2017
This is a well-organised and unique local event, providing opportunities for local musicians to perform, and boosting the local economy. The venue Public Houses and Top Club last year confirmed that their takings over the Festival weekend were significant and an important boost during the quiet period in the run up to Christmas. Local students also gain opportunities to learn about stage craft.
The group works closely with the local Police Licensing Officer and Community Officer to ensure that the event will run without incident. There is always a joint meeting in September with all Landlords, local Councillors and the Police before the festival takes place.
What started as an idea for a musical get together back in 2008 has grown into an annual highlight in the area.
"The event now includes a mix of genre; the Choirs in the Church event has raised the profile of Cwmdare based Dare to Sing Ladies Choir. The Shepherds Arms were also able to show off its upstairs function room. This is a true community event involving local landlords, staff, local choirs, councillors, police liaison officers and the whole community. As a result of our success this year we have again raised the profile of the festival and can report new committee members and volunteers." Quote from Robert Jenkins – Cwmaman Music Festival
Facebook Quotes – "a big thanks to you and the team for putting in such hard work every year, well done butt" / "a huge thanks to you and all the organisers, can't believe the amount of sheer hard work involved, it get's better every year"